Windhoff tamping unit AST8
The Windhoff tamping attachment AST 8 is designed for use at rail tracks and at switches. The unit features a total of 8 tamping picks which operate in unison.
For use at switches one of the working sections can be tilted up as required.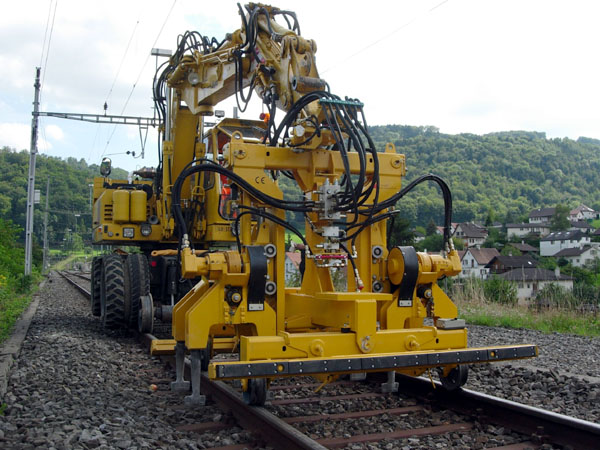 Windhoff tamping unit AST8 SUW/SW
The track-guided attachment units Windhoff AST 8-SW and AST 8-SUW are for use with a 2-way or mobile excavator.
The attachments are used at main lines, sidings, industrial nets, switches, reconstructions of crossings as well as for repair work. The track-guiding feature facilitates the job for the excavator operator, and it improves the tamping quality as such. Integrated hydraulic cylinders effect the plunging and lifting strokes of the tamping picks which are held in chrome-plated guide columns and move via adjustable guide rollers at the frame.